I plan to cover just three cryptos every week in this post: Bitcoin, Litecoin, and Ethereum. These instruments provide trading opportunities with out sized gains. I hope the analysis presented here helps you profit in these instruments.
BTCUSD — Still standing aside waiting on the next long setup, this has played out as described over the last few weeks…. This week we may see our entry. Looking for a break lower and a break of the trend line and a visit to the S1 for a long setup. This should be a quick move and I will be looking for an entry in the 8500-8700 area.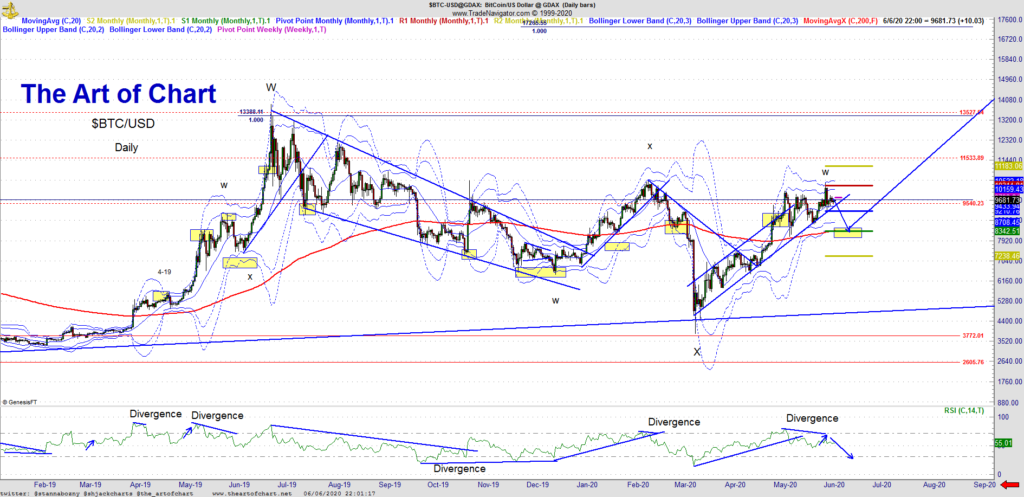 ETHUSD – I am expected ETH to go lower with BTC and again, looking for a long setup. The S1 is the nominal target and I am expected the next major rally to start from there.
LTCUSD – No marginal higher high here and we could still see it. I am expected a lower low into the Second Standard Deviation BB. Could see the third SSD BB too. Watch for the pullback as I am expected a long setup later this week.

Patience is a traders friend and the last few weeks we expected a choppy sideways consolidation which has played out. This week watch for a long setup lower as mentioned, play the long side and stay with the trend…. wait for the next long setup. Nothing to do right now in Cryptos except wait. Trade Smart and Trade Safe.