This is a weekly post covering Cryptocurrencies, specifically  Bitcoin, Litecoin, and Ethereum. These instruments provide trading opportunities with out sized gains. I hope the analysis presented here helps you profit in these instruments.
BTCUSD — I issues a buy signal last week as we had a dip into our retrace target of 25200. Cryptos are buy-able, this is the second buy signal this year.
ETHUSD –   Buy signal here too, made target at 1720 and looking long from here. Second buy signal this year.
LTCUSD –  Issuing a buy signal here too, as other cryptos are in the zone, no confirmation yet.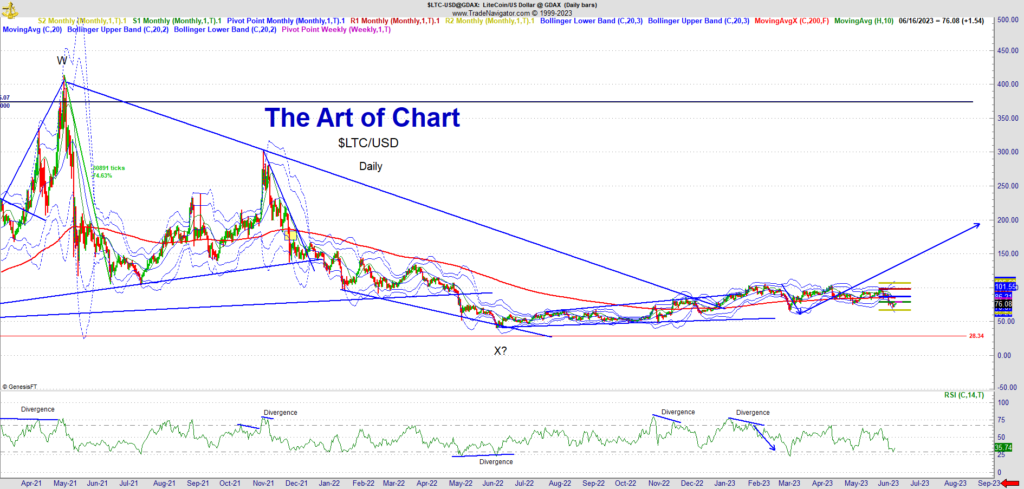 Cryptos have reached the buy signal area and looking for a confirmed turn this week.  Lean is long here into September.  Middle bands are the next major level to convert across the board. Expecting ETH to be first.  Smart and Trade Safe.